Here at Murray Hills Solicitors our main focus is client care, guiding our clients through some of the most stressful times of their lives in a professional, kind and approachable manner.
Therefore when we received our client satisfaction questionnaires back with glowing praise we are happy that we have achieved our goal.
Sometimes, however, our clients surprise us and believe that the services our teams have provided go above and beyond their expectations.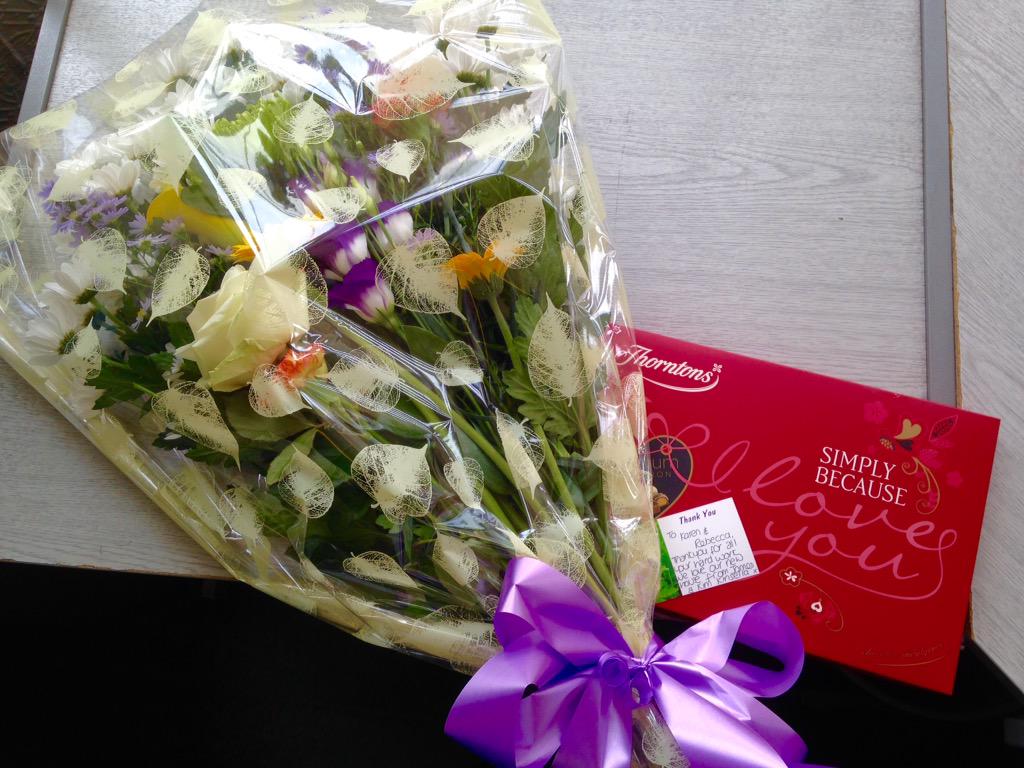 One of these very nice surprises was recently provided to
Karen
and
Rebecca
,
Murray Hills Bridlington office TA conveyancing team,
who received a beautiful bouquet of flowers and a scrummy box of chocolates that really brightened their day.
"Thank you for the thank you"